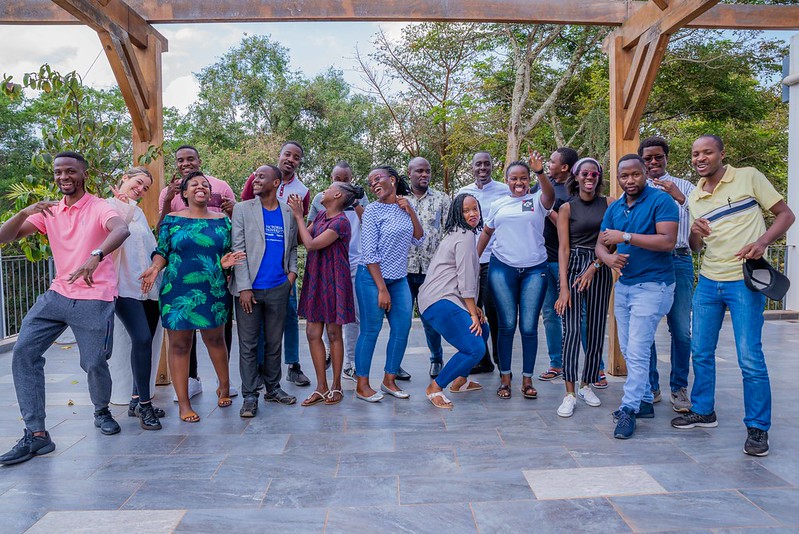 Graduation Seminar
Harambee (Pulling Together)
The Graduation seminar of the Huduma Fellowship will focus on how the Fellows as leaders in their various spaces can leverage their networks to advocate for progressive legislation, to win over allies in government, colleagues in civil society as well as citizens. Fellows will be exposed to ongoing debates on public sector reform in Uganda and the region by interacting with leaders in the public sector today. To achieve this, modules have been specifically prepared to help Fellows appreciate their contribution in leadership, influencing, and networking. From this seminar, fellows will be inducted into the Institute network.
Influencing skills and enabling others to Act. In this module, Fellows will be tackling the gist of their current and future roles in their communities and the public service. Fellows will learn the art of persuasion and building coalitions in public service. They will learn the principles of influencing, stages, and levels of influence in the different sectors and approaches applied for different audiences to have your issues gain space during policy debates, legislation, or at the workplace. Fellows will learn how to encourage growth in teams, creating and nurturing mutual respect, and the importance of building trust to deliver shared objectives. This module will help Fellows become more effective negotiators and confident decision-makers and acquire skills to address competing demands at their workplaces and in their communities.
Achieving and managing success: This has been adapted from the Young and Emerging Leaders Project (YELP) fellowship program: It covers understanding leadership beyond the self, the definition of success, and living happy and fulfilled lives. The module will be broadened to include individual setting of SMART goals in life aligned to one's career, creating a long-term plan and support system for individual growth and career progression. Aspects of developing self-awareness and emotional intelligence of an authentic leader will be covered while at the same time, Fellows will learn how to create advantage by generating more value at their workplaces and business as they expand their leadership vision and addressing personal leadership challenges. 
Strategy formulation and implementation: In this module, Fellows will be helped to appreciate the basics of setting objectives. This module will take into account the Fellows' different personal and professional backgrounds and sectors they serve. The module will deliver skills on identifying opportunities and risks, how to conduct an evaluation of alternatives, and formulating/establishing alternative strategies. The module will cover the implementation of strategy and overall strategy evaluation. Fellows will be exposed to end-to-end strategies and learn how different leadership strategies in different organizational settings.
Please log in to view the schedule and other details about the event
Login
Learn More About Huduma