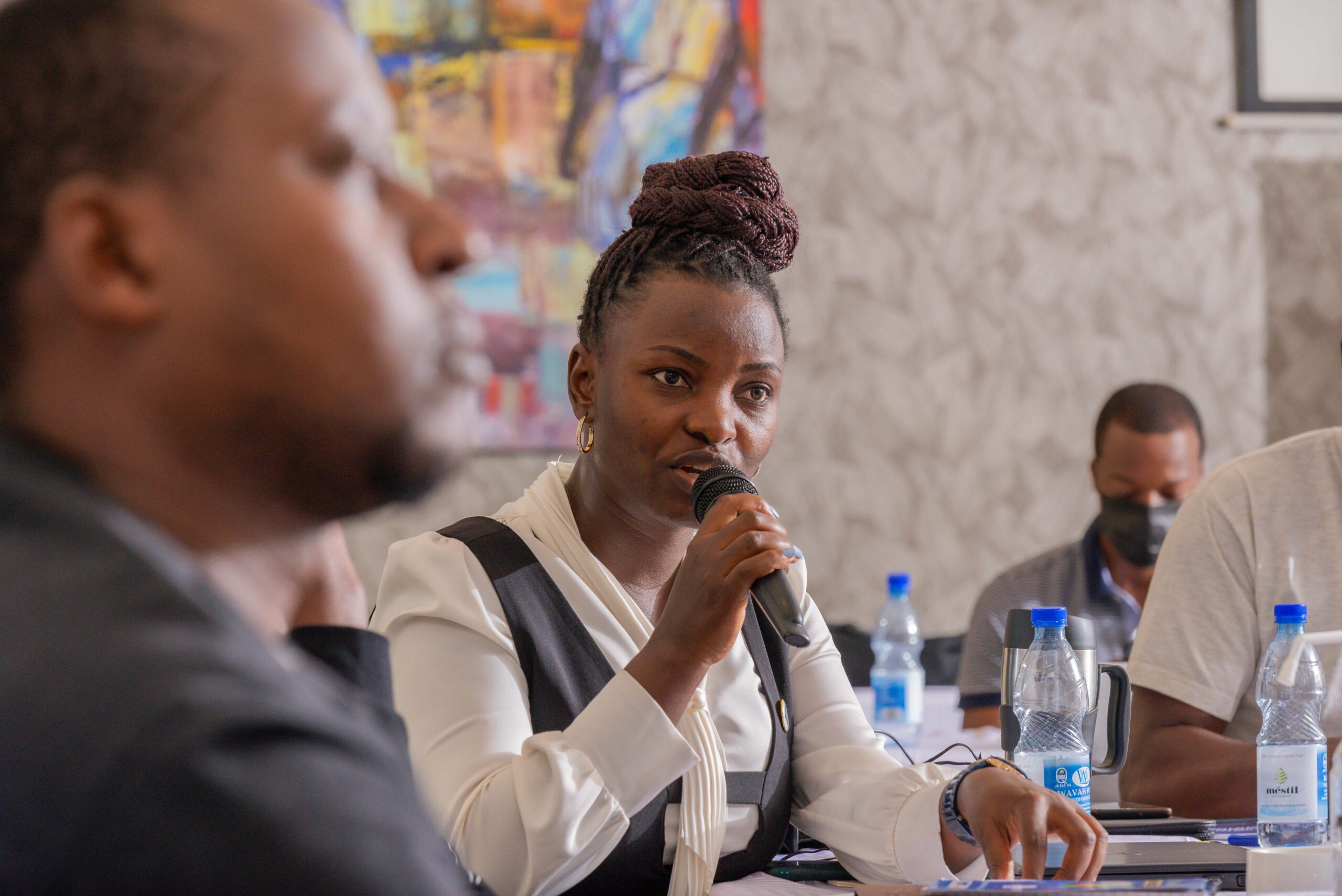 Workshop One
The workshop will address objective two of the Huduma fellowship; Helping fellows understand how future public sector leaders can contribute to improving the quality of the sector in Uganda. Learnings and experiences in this session will be modelled around the public sector in Uganda and taking examples from other jurisdictions to enable fellows to appreciate the future of the public sector in Uganda. In this session, Fellows will meet and interact with keynote speakers from different Government Ministries and Departments, Media, and Civil Society.
Government and Public sector. This module will introduce fellows to the government setup, the key arms of government, their functions and roles, and how different arms of government complement each other to serve the public. Select civil service reforms will be used as case studies during this module to demonstrate how to lead and deliver reforms for service delivery improvement. Keynote speakers will be part of delivering this module, and Fellows will have an opportunity to interface and learn more about the public sector set up in Uganda.
Political Consciousness and service delivery. This module will shape the Fellows' appreciation of being politically aware while delivering services to the public. The module will introduce Fellows to aspects of political economy analysis, choices, and decision making. The module will look at the role of activism in leadership and how this shapes public policy choices.
Introduction to International Relations. This module will introduce the Fellows to international relations' inner workings and how politics, economics, and security interact to deliver and secure the national interest of nation-states. This module will examine the dynamic that connects African diplomacy, conflict, peace, development, the environment, and international commerce, with the global context within which Africa strives to transform itself. The Fellow will appreciate the interaction between state and non-state actors in political, economic, and social decision-making and how these interactions factor in the international public. This subject is complex and voluminous and cannot be exhaustively tackled in one module. Therefore, the introductory course will focus on the African context and deliver content through selected required readings that do justice to African international relations. Upon completing this module, the Fellows will better grasp how the African body polity, its position in the world order, how it works, and why it matters.
Hourly Schedule
DAY 1: ARRIVAL
8:00 AM

-

9:30 AM

Registration and Hotel Check-in
9:45 AM

-

10:30 AM

Breakfast & Refreshments
10:45 AM

-

11:30 AM

SESSION I

1. Welcome & Fellows Check-In; Kwezi Tabaro Deputy Director LéO Africa Institute

- Thoughts coming in the session since induction seminar

- Expectations ahead of the next seminar

- Graduation requirements

- Huduma merchandise

2. Building skills; Situational Leadership & Personal Inventory

- Theories & Case studies

- Differentiating between leadership and management


Resources;

1. The Future of Leadership and Management in the 21st-Century Organization; By Brent Gleeson

2. Start with yourself: A 6-item personal inventory for leaders; By John Couris, President and CEO, Tampa General Hospital

Session Facilitator: Bright Malere, Faculty Member, LéO Africa Institute
11:45 AM

-

12:00 PM

Tea Break
12:05 PM

-

13:15

SESSION II

Learned insights on leadership and management; A leadership conversation

- Guest Speaker; David F. Mpanga, Corporate Lawyer, & Partner Bowmans Uganda Office, & Member of the Board of Directors LéO Africa Institute

- Moderator; Awel Uwihanganye, Founder & Senior Director LéO Africa Institute
13:30

-

14:30

Lunch & Networking
14:45

-

16:30

SESSION III

Group Exercise: Building skills; Situational Leadership & Personal Inventory


Resources; TED Talk Videos

1. Great Leadership starts with self-leadership by Lars Sudmann

2. Stop Managing, Start Leading by Hamza Khan

3. How to break bad management habits before they reach the next generation of leaders, by Elizabeth Lyle

4. Developing the Leader within you, by John Maxwell

5. 5 crucial tips on leadership for first time managers, by Bernd Geropp


** Fellows form groups of three & each group select a video to watch and present lessons and insights from the talk.


Facilitator: William Babigumira, Faculty Member, LéO Africa Institute
19:00

Dinner
DAY 2: GOVERNMENT & PUBLIC SECTOR
9:00 AM

-

11:30 AM

SESSION IV

Analysis of Comparative Government and the Public Sector


- A glimpse at the laws of Uganda

- A case study on the civil service reforms

- A brief look at public standing orders


Resources;

1. An Overview of the Legal System in Uganda – By Prof. Oloka Onyango (2015)

2. Public Sector management in Uganda. What are the key issues? – Ministry of Finance BMAU Briefing Paper (13/15) of May 2015

3. Grace, A (2019) Syndicate Corruption in Public Finance Management: Dynamics, Vulnerabilities and Possible Strategies. A Case Study of Central Government of Uganda

4. Bukenya B, Muhumuza W (2017) The politics of core public sector reform in Uganda: behind the façade. Working paper no. 85


5. Karyeija, G. K. (2012). 'Public sector reforms in Africa: What lessons have we learnt?'

6. Read pages 118 – 120 (acceptance of presents and gifts (F - m) and Financial embarrassment (F-n


Facilitator; Caxton Davis Mwenyi; Assistant Commissioner, Policy Analyst Cabinet Secretariat, Office of the President


Moderated by; William Babigumira, Faculty Member, LéO Africa Institute
11:30 AM

-

11:45 AM

Tea Break
11:45 AM

-

13:15

SESSION V

Exploring the nexus between Public Sector Agencies, citizen publics, & civil society


Resources;

1. Goran Hyden (2008). Institutions, Power, and Policy Outcomes in Africa. Discussion Paper. DfID.


2. John McCormick, Rod Hague, Martin Harrop. Comparative Government and Politics; An Introduction. (11th Edition).


Facilitators: Angelo Izama; Head of Faculty LéO Africa Institute & Kwame Rugunda Faculty Member LéO Africa Institute
13:30

-

14:30

Lunch & Networking
14:40

-

16:00

SESSION VI

Situational Leadership & Building of Public Institutions: A case of Konrad Adenauer Stiftung, former Chancellor of Germany


Session Lead; Anna Reissman, Country Representative Konrad Adenauer Stiftung Uganda & South Sudan
19:00

Off-site Dinner
DAY 3: DIGITALISATION OF GOVERNMENT AND PUBLIC SECTOR
9:00 AM

-

10:30 AM

SESSION VII

Session I: Learning session: Governing in a Digital Age


- Guest Speaker; Arthur Kwesiga; Director ICT, Uganda Registration Services Bureau


Moderated by; Kwezi Tabaro, Deputy Director, LéO Africa Institute


Session II: Journey in implementation of e- Government Services (E-Citizen portal)


- Introduction to e-Service delivery in Uganda; the rules, laws, regulations and Institutional framework (Data Privacy. Regulatory frameworks & Protection Laws)


Facilitated by: Tony Bbosa NITA-Uganda
10:30 AM

-

10:45 AM

Tea Break
10:50

-

11:30 PM

SESSION VIII

Insight: Fourth Industrial Revolution & What it means for the future of institutions


Lead Facilitator: Kwame Rugunda, Member of Faculty, LéO Africa Institute
11:40

-

13:00 PM

SESSION XI

Effective public sector communication using new-age digital technologies


- Social media and citizen communication

- Access to information

- Accountability & Transparency

- Fighting Mis-information & building public trust


Facilitated by; Neema Iyer, Founder Policy.Org
13:10

-

13:30

Reflection Session and Checkout!
13:30

Lunch & Depart at Leisure